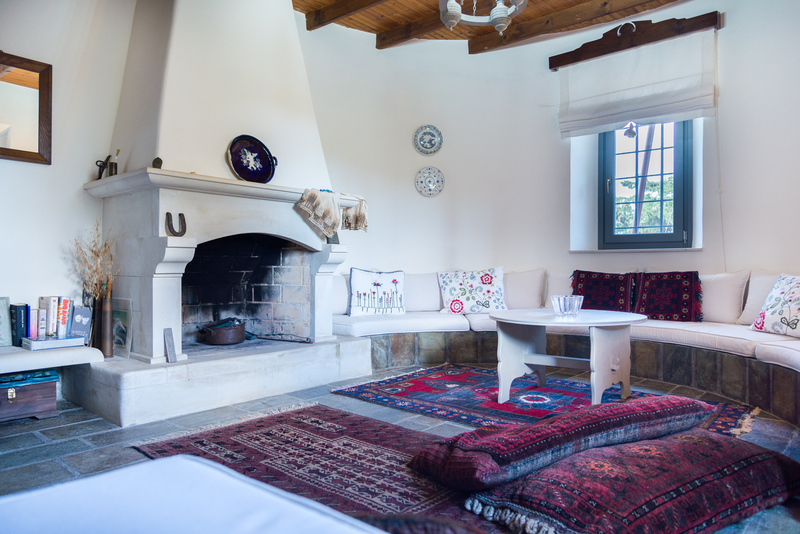 The estate is situated in the Lasithi province, 5 kilometers from the town of Sitia (and the local airport), 500 meters from the village of Aghia Fotia and 350 meters from the seashore. Both properties benefit from a 12,000sqm garden with a view over Sitia bay. The local beach is 4km away while other magnificent beaches are situated 20-40 minutes drive by car.

The 80sqm windmill is built with local stone, fitting perfectly with the surrounding environment. It is of a classic Cretan windmill design, which in our days rarely still exists in some areas of the island. The inside space, which was originally intended to include the wheat grinding mechanism as well as storage area, was cleverly converted into a two bedroom house.
The two 70sqm apartments are located in the middle of a group of 3 apartments. They were recently renovated and elegantly decorated. Each apartment consists of a reception room furnished with local items, a fully equipped open-plan kitchen, a bathroom with shower and washing machine, a bedroom with a double bed and fitted wardrobe and a bedroom with two single beds.